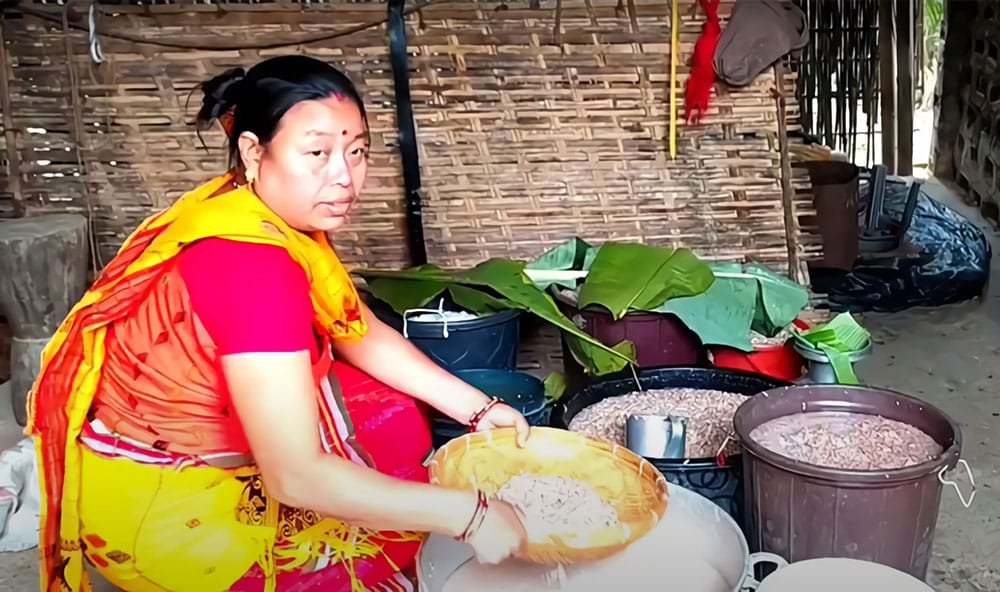 The Tiwa community of Assam and Meghalaya (two of the eight northeastern) states of India celebrate the Sogra festival.
Significance of Sogra Festival
This festival marks the commencement of the season of cultivation.
Time of Sogra
The annually celebrated Sogra festival is held in March and April. Generally, the festival starts on a Wednesday and it continues till the next Monday.
The festival continues for several hours during the night.
What Happens
During these six days of the Sogra Spring festival, the youth involve in a number of activities linked with the festival.
Where Sogra Celebrated
The socio-religious cultural spirit of this festival is observed in the four Tiwa (also known as Lalung) root villages of Amkha, Amsai, Amri, Marjong and Lumphui.
These four hamlets are situated in the West Karbi Angling District of Assam and Ri Bhoi District of Meghalaya In India.
The Procedure
The recitation ritual if the folk agricultural Sogra festival is done by the village priest called 'Loro'. This rite is known as 'Mindai lekhewa'.
Rituals
During this annual folk festival, the village priest or Loro, performs a ritual called Mindai lekhewa. While performing this ritual, the Loro repeatedly recites the names of their pantheon of deities. The Loro also recounts the events that had happened in the past.
The ceremony of recitation takes place at the home of the Loro in the middle of the night. The ritual of 'Mindai lekhewa' is performed in presence of village elders (Pisai) and the youth group (Panthai Khel).