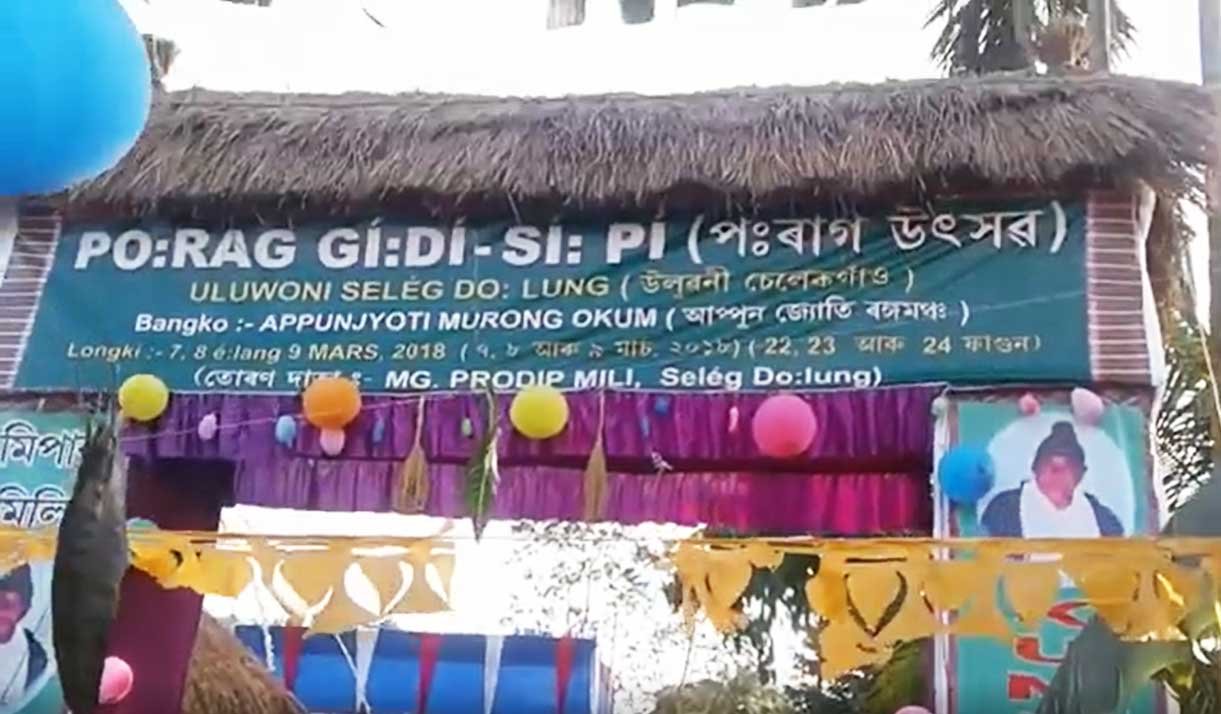 Porag is an agricultural festival. It is celebrated by the Mishing community of Assam in India.
Duration:
Porag is an annual post-harvest celebration. It continues for five days.
Alternative Nomenclature:
Porag is also known as 'Nara Singha Bihu'. The folk festival is marked by dances and songs.
On the other hand, the Mishings are also known as Mising. Earlier, the community was called 'Miri'.
The Murong:
The community hall of the Mishings Is known as 'Murong'. The Mishing youth, particularly the boys construct this structure. In the run-up to the Porag festival, the 'Murongs' are decked up.
The Murong is constructed with bamboo and locally available biodegradable natural items like straw among others. The tie-beams and posts are decorated accordingly.
Significance:
The Porag festival is celebrated to express gratitude to the Almighty.
During the festival, the youth and other members of the Mishing community.
Seek blessings from the Almighty and their forefathers. Besides appeasing the Almighty, the youth in their traditional colorful attires participate in a cultural programme involving songs and dances.
The Process:
Following a systematic and formal process known as 'Daghik', a new set of executive members are appointed for the smooth conduct of Porag. The designations are 'Bar Puwary' and 'Migam Bora' besides 'Tiri Bora', 'Bora', ' Tamuli', and 'Bar Barani'. In the days of yore, the 'Miboo' used to be the guardian of Porag festival
The writer — Nilutpal Gogoi is an entrepreneur, senior journalist, writer, translator (from Assamese to English & vice versa), avid traveller, British English Accent & grammar trainer, educationist, and martial arts (Taekwondo) practitioner.