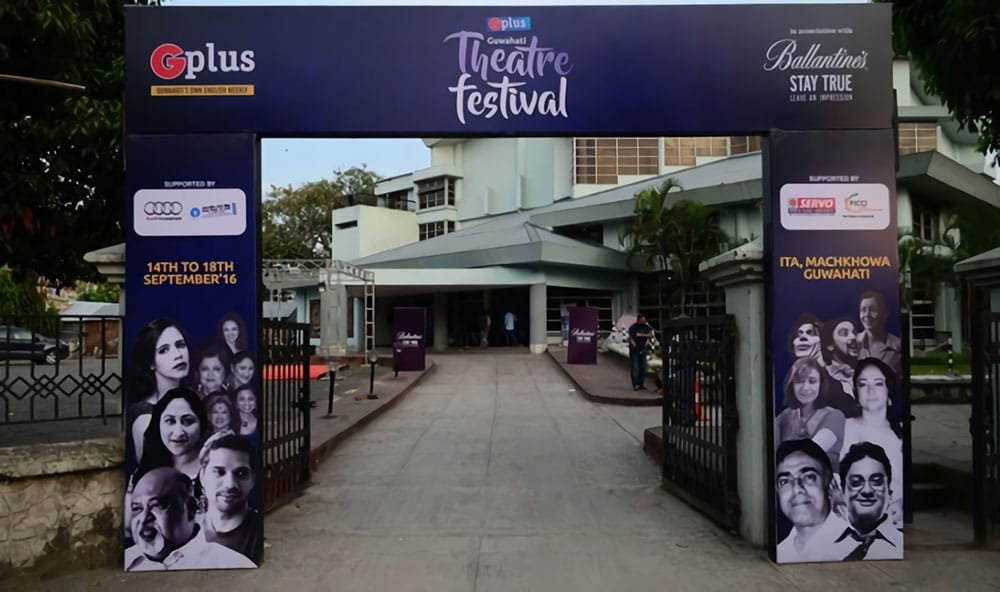 'The Guwahati Theatre Festival' is held by G Plus – a weekly tabloid news magazine published from Guwahati – the gateway to North-East India.
Objective
The objective of this festival is to give a common platform to various groups involved in theatre.
This opportunity enables the participating performing groups to showcase their talents before the audience in Guwahati and the north-eastern region of India.
Founder
The founder of 'The 'Guwahati Theatre Festival' is Sunit Jain.
Frequency
The fest is held annually. It was inaugurated in 2016.
Venue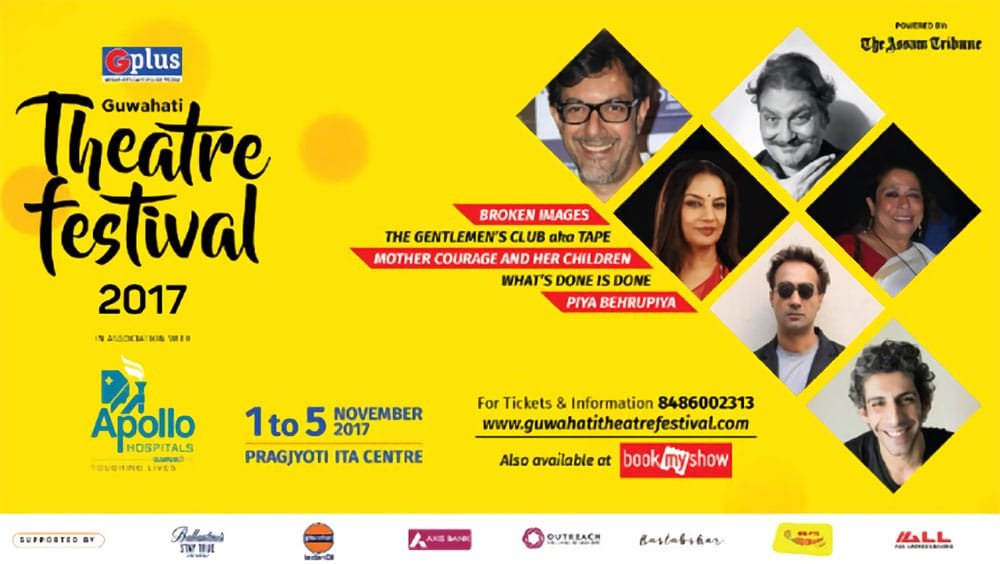 The Festival is held at the Pragjyoti ITA Cultural Complex, Machkhowa.
History
During the inaugural edition on 23 September 2016, 'The Guwahati Theatre Festival' had entries from acclaimed dramatist directors like Saurabh Shukla, Kalki Koechlin, Neil Bhoopalam, Rajat Kapoor, Jim Sarbh, Shernaz Patel, and Sadiya Siddiqui.
This edition of the festival further featured globally acclaimed The Vagina Monologues written by written by Eve Ensler and Shakespeare play Hamlet – The Clown Prince, directed by Rajat Kapoor.
Other plays staged in the maiden edition if the festival were The Living Room, 2 to Tango 3 to Jive, The Truth of Womanhood, and One on One.
Life In A Theatre Award
The organisers of this festival further constituted the 'Life in a Theatre Award'. It was posthumously awarded to noted Assamese dramatists Kulada Kumar Bhattacharjee in 2016 and to Padma Shri Arun Sarma in 2017 and posthumously awarded to Sukracharjya Rabha for his contribution in theatre direction.
Patrons
The primary sponsors of 'The Guwahati Theatre Festival – 2016′ were the State Bank of India, Ballantine's, and Audi.
The main sponsors of in the year – 2017′ were the
Indian Oil, Apollo Hospitals, Airtel, and Ballantine's.
The sponsors for the – 2018' were
the Mahindra & Mahindra,
Apollo Hospitals,
And the North East Small Finance Bank.