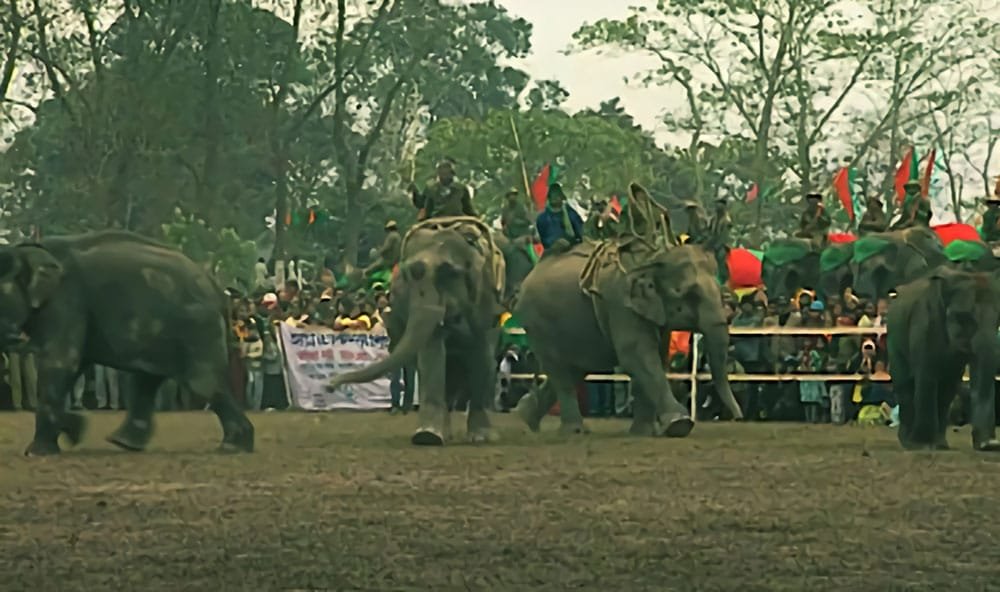 The Kaziranga Elephant Festival is an internationally popular event. The event is held in globally known as the National Park of Kaziranga in Assam.
SPONSOR
The Government of Assam sponsors this Festival.
The event is jointly managed by the Tourism and the Forest Department of Assam.
VENUE
This Festival is organised annually.
TRACING THE ROOTS
It was first held in 2002.
TIME
The 'Kaziranga Elephant Festival' is generally held in the month of February.
OBJECTIVE
The prime objective behind this Festival is to create awareness about the causes of man-elephant conflict especially in the areas and fringe locations surrounding the National Park.
The tourist attraction fest further focusses on the conservation an protection of the highly endangered and exotic Asiatic elephant.
THE FESTIVAL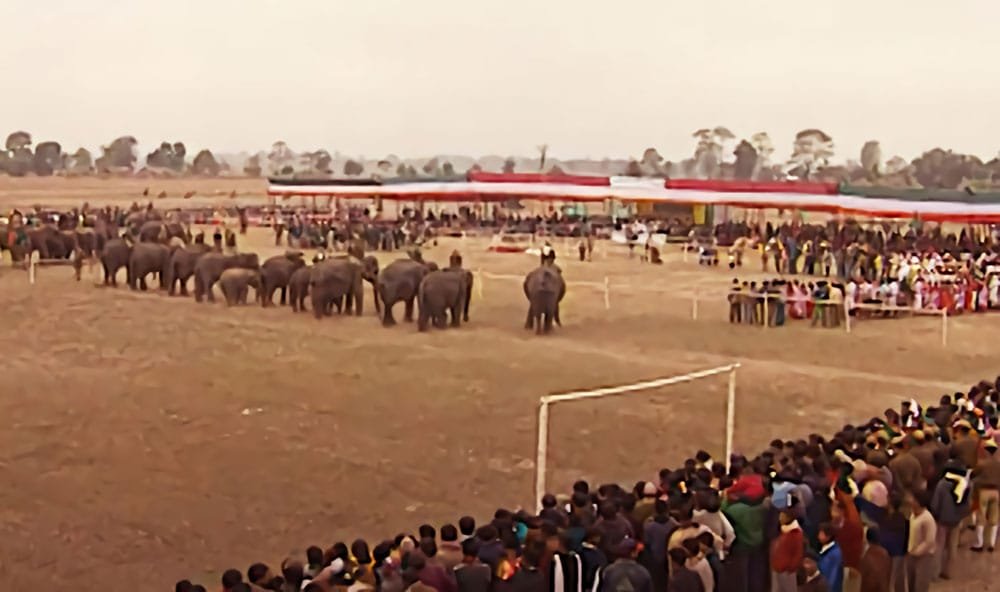 The yearly elephant festival held in the Kaziranga National Park of Assam has an objective. It is to highlight and find ways to resolve the increasing man-elephant conflicts.
HIGHLIGHTS
The highlight of 'Kaziranga Elephant Festival' is the herd of hundreds of Asiatic elephants (domestic). They offer a majestically colorful picture.
Each of them is decked up from head to toe.
These pachyderms joyfully participate in in the mega event. They take part in races, parade, dance, and sports like football.
KAZIRANGA NATIONAL PARK
The 'Kaziranga National Park' is the oldest park of the north-eastern State.
Spread across 430 sq km, the Park is situated across two districts of the Indian State. These are Golaghat and Nagaon.
The extensive National Park meanders along the Brahmaputra River on the northern side and the hills of Karbi Anglong district on the southern direction.